Traumberuf Musiker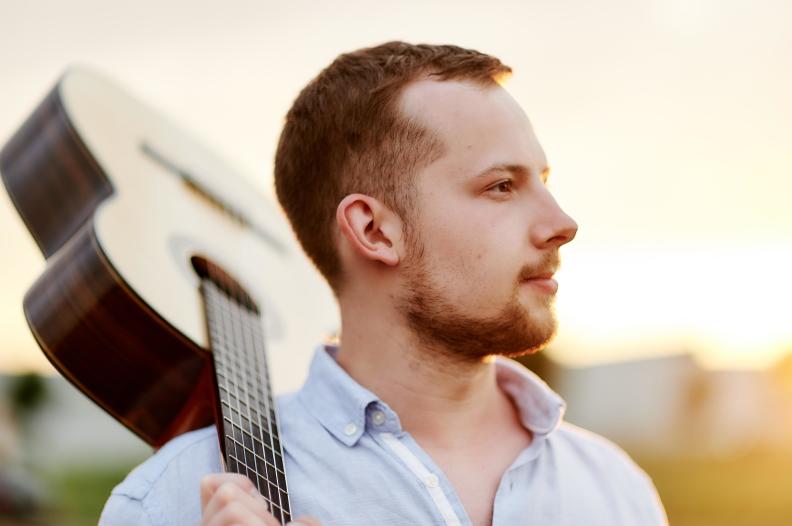 Verena Arnold von Prontopro hat ein Interview über meinen beruflichen Werdegang mit mir geführt.
Wettbewerbserfolge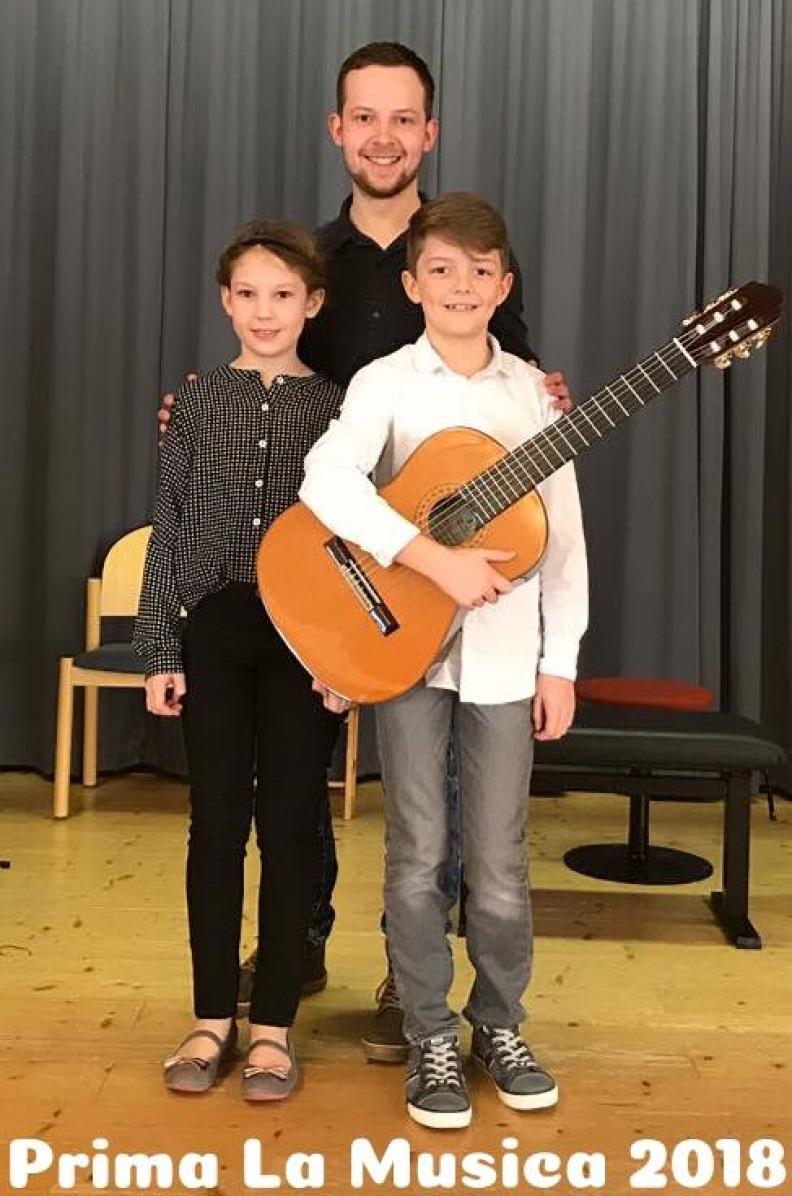 My students Klara and Alexander were both awarded with the 2nd price in the guitar solo category of Prima la Musica Competition 2018 :)
5 People 1 Guitar
Somebody that I used to know covered by 4 of my students and myself :)
New video on youtube
A piece from the guitar book "Miniaturen" by Ossy Pardeller.
New video on youtube
The next video has already been published. This piece is as well taken from the book "Spielsachen für Gitarre".
New video on youtube
In the following weeks I will upload a few videos on teaching literature for classical guitar. The first piece is taken from the book "Spielsachen für Gitarre".
Wettbewerbspreis für meine Schülerin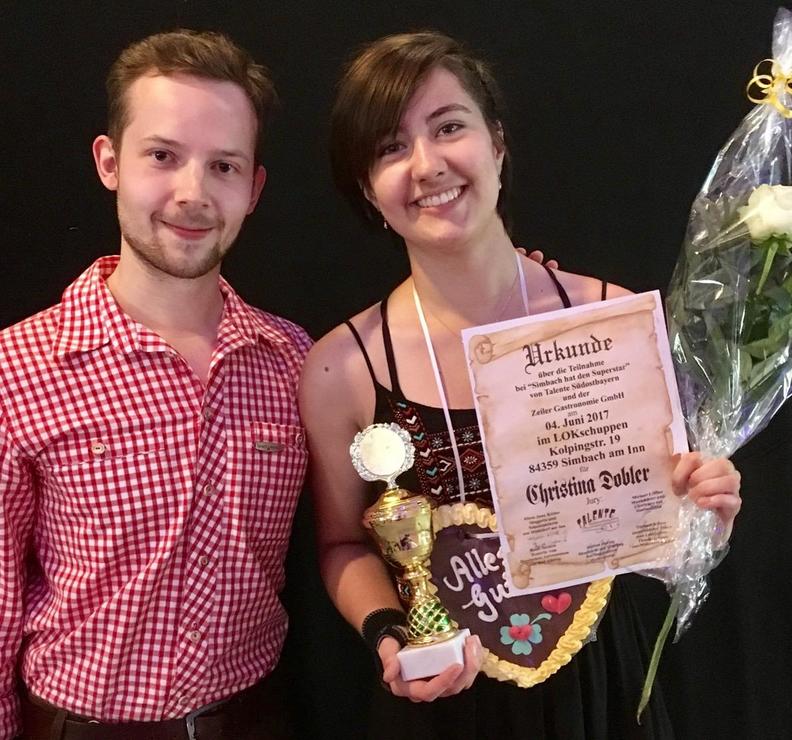 Meine Schülerin Christina gewann am 4. Juni 2017 den 3. Preis beim Wettbewerb Talente Südostbayern im LOKschuppen in Simbach!
Erfolg für meine Schülerin Christina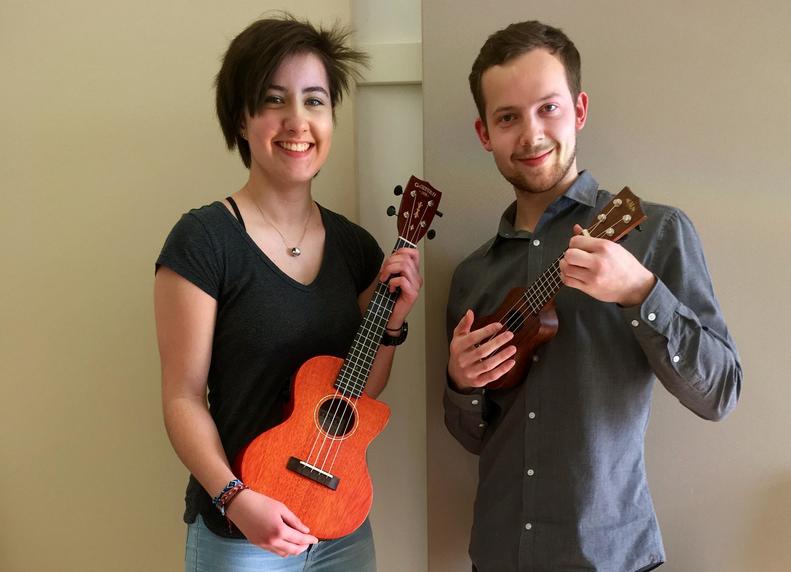 Meine Schülerin Christina Dobler hat beim Facebook Wettbewerb des Austrian Ukulele Festivals den ersten Preis gewonnen. Ihr Cover von "House of Gold" bekam die meisten Likes.
Hier geht's zu ihrem Video


new video on Youtube
I bought me a cat by Aaron Copland. Recorded on 12.01.17 at Solitär, Mozarteum Salzburg, with guitarist Berk Günay.
Mein neuer Arbeitsplatz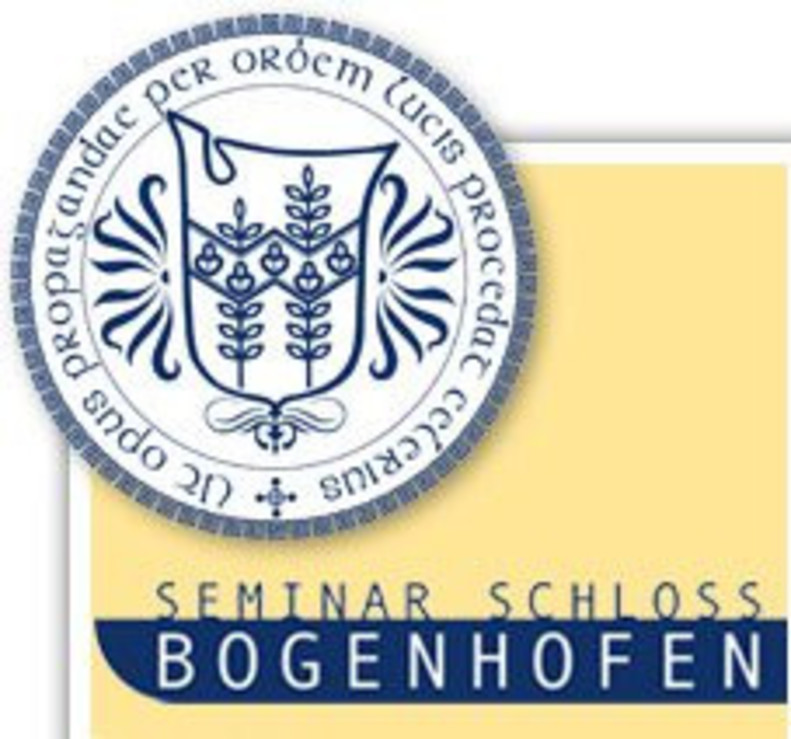 Im September 2016 übernehme ich die Gitarrenklasse des ORG Bogenhofen. Ich freue mich sehr an dieser tollen Schule unterrichten zu dürfen.
My student Eva Weithaler graduates with honour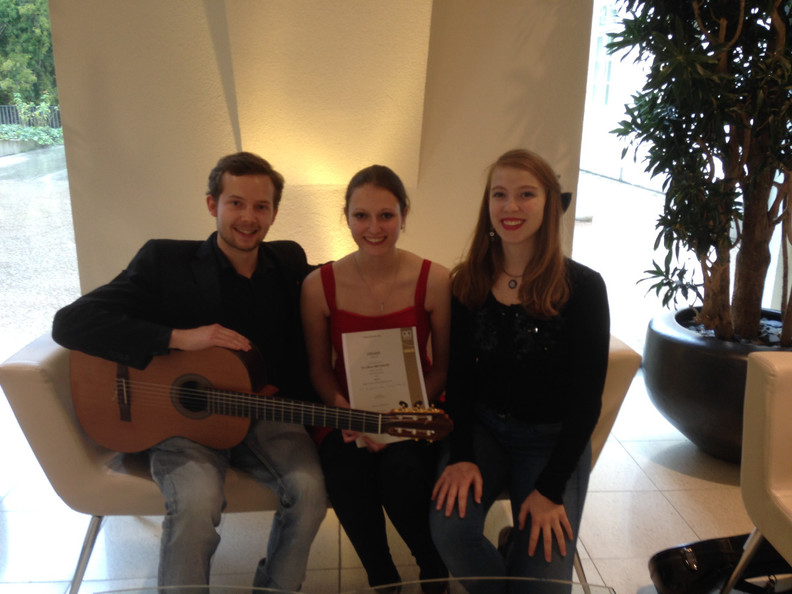 On 07.10.2015 my student Eva Maria Weithaler played her graduation concert at the music school in Wels, Upper Austria. She's been taking lessons with me for 6 years.
The judges gave her the best possible mark.
The programm contained pieces for classical guitar and songs for guitar and soprano, which were performed with soprano Ornella de Luca
The Hereford Hoppers at SimFes 2015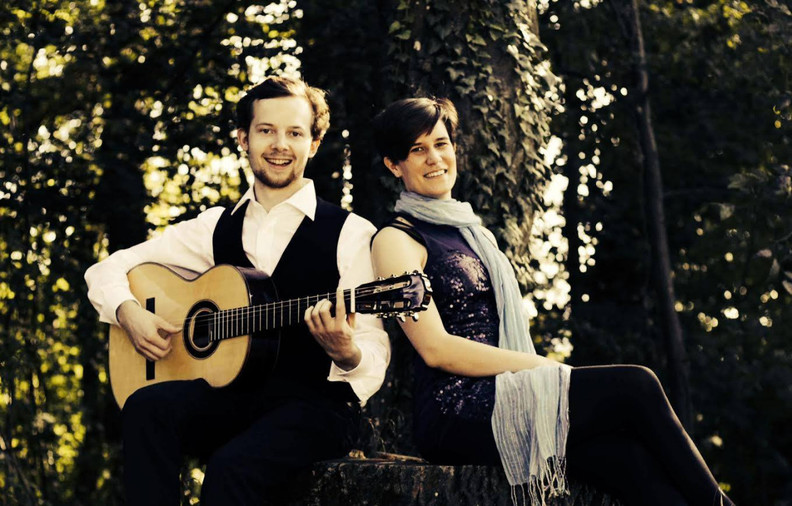 From September 18th - 20th the SimFes in Sawahlunto, Indonesia took place.
The new founded Duo "The Hereford Hoppers" (Sophie Allen - voice and Jakob Puchmayr - voice, guitar) were invited to give a concert there. The programm consisted of english folk music and Songs, written by british composers.
Sophie Allen, voice
Jakob Puchmayr, voice and guitar
"Whiskey in the Jar"